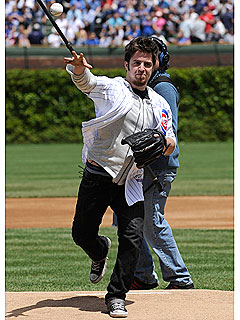 Changes Coming to "Idol"
With ratings falling, voting down, and Simon leaving…some changes are coming to "American Idol". Fox has announced that they will spend the summer looking for a replacement for Simon. In addition, Tuesday's performance show will be extended to 90 minutes and the Wednesday results show will be shortened to 30 minutes.
Tonight's show will feature the final three performing as well as video of their visits to their hometowns. Lee DeWyze visited his hometown of Chicago where he threw out the first pitch at a Cubs game.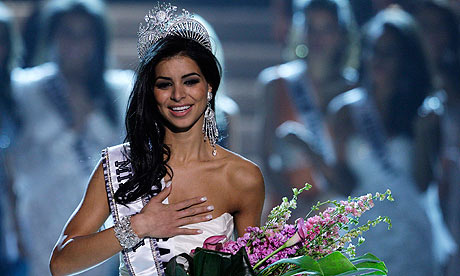 Scandal ALREADY?

Sunday night Miss USA, Rima Fakih, was crowned, and there's already a potential scandal brewing. Photos of the new crowned young woman pole dancing in 2007 have surfaced. Fakih won a radio station contest called "Stripper 101" three years ago in Detroit. The station put the photos back online shortly after she won on Sunday. In the photographs she is fully clothed on a stage dancing in front of a pole. The Miss USA pageant is looking into the situation.
More Tragedy for John Travolta and Family
In a freak accident last Thursday, two dogs belonging to John Travolta were killed at Bangor International Airport in Maine. The "Bangor Daily News" says someone who was not a member of the family took the dogs for a walk after an airplane carrying members of the Travolta family landed at the airport. During the walk, an airport service truck accidentally struck and killed the dogs. The airport is investigating the incident.
"Two and a Half Men" Will Continue
Charlie Sheen has signed on for two more years with his sitcom "Two and a Half Men" TMZ reports.