---
The E Buzz for November 29, 2011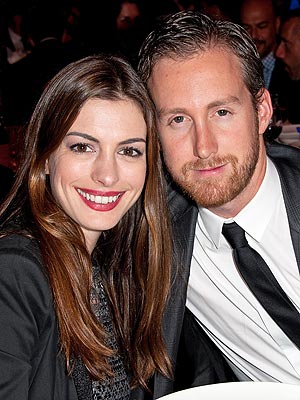 Anne Hathaway Engaged...Again
Hopefully this time around will go a little more smoothly. Actress Anne Hathaway is engaged to actor and jewelry designer Adam Schulman. The couple has been together since 2008. Hathaway was engaged before, but her former fiance is currently serving time for money laundering, conspiracy, and wire fraud.

Looking Forward to "Lincoln"

It may not have the anticipation level of "Hunger Games" for the rest of the nation, but in Illinois it just about does. Steven Spielberg's working on a film adaptation of "Team of Rivals" by Doris Kearns Goodwin. EW.com has put together a cast list, so you can see who will play the roles.

Time to Talk To Your Office Supply Manager
If you're a fan of "The Office" you might want to check out Quill.com. The office supply website will be selling cartons of Dunder Mifflin brand paper through January.

Movies Out Today
"The Smurfs"
"Friends with Benefits"
"Our Idiot Brother"