Birdie Fore the Zoo Golf Outing: Friday at Lincoln Greens Golf Course with a Noon shotgun start. $75 registration fee includes 18 holes with cart, box lunch, cash prizes, and an awards dinner. The event is a source of funding for the Springfield Zoological Society. Call 753-6217.

Don Reese: at Donnie B's Comedy Club Friday at 7:30pm and 9:30pm and Saturday at 7:30pm and 9:30pm. Call 391-JOKE for tickets or visit www.donniebsofspringfield.com

Abraham Lincoln National Railsplitting Festival: In Lincoln Friday - Sunday. $3 per day or $5 weekend pass. 12 and under are free. Visit www.railsplitting.com or call 732-8687.

Harvest Fest: On the square in Petersburg Friday and Saturday. Music from Ultraviolet on Friday 8pm - Midnight and Still Kick'n Saturday 8pm - Midnight. Visit www.petersburgilchamber.com

Edwards Place Fine Art Fair: Saturday 10am - 5pm and Sunday 11am - 4pm at 700 N. 4th street. More than 75 artists, music, craft tent for children, book sale, demonstrations. Free admission. www.springfieldart.org

The E Buzz for September 16, 2011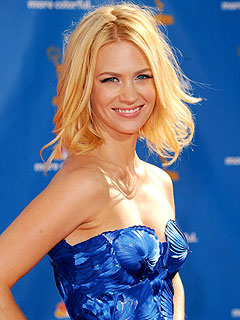 "Mad Men" Star Gives Birth
January Jones is a mommy. The actress welcomed a song Tuesday named Xander Dane Jones. According to her rep they are both "doing great."

Tonight's TV Premieres
Only one..."20/20" on ABC at 9pm.

Charlie Sheen Acts Almost Normal on "Leno"
Charlie Sheen made a visit to Jay Leno Thursday and discussed his strange behavior and being let go from "Two and a Half Men." In fact, Sheen admitted he would have fired himself too. When Leno asked if he was out of control, Sheen said, "Absolutely."
And speaking of Charlie Sheen....Comedy Central has released clips from his upcoming roast.