---
The E Buzz for September 27, 2010
Does Begging Work on Television?
I don't know what you're planning to watch tonight (probably Monday Night Football), but Kyle Killen is begging you to watch his show "Lone Star". "Lone Star" is a new show on FOX that premiered last week to dismal ratings, and now the creator of the show, Killen, is begging anyone and everyone to watch the show so it doesn't get cancelled. If you want to help, you can catch it tonight at 8pm on FOX.


Box Office This Weekend - "Wall Street" Wins
Good weekend for Olive Stone's latest flick. "Wall Street: Money Never Sleeps" came in first pulling in $19-million.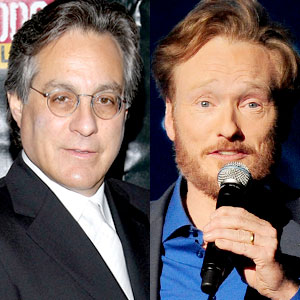 Conan's New Show Won't Include Max Weinberg
From 1993-2009 Max Weinberg has been Conan O'Brien's main music man, but he won't be when the new show premieres in November. According to O'Brien's keyboardist and guitarist, Jimmy Vivino, Weinberg will be busy with his band in New York while Conan tapes his new show in Los Angeles. Vivino told "The Riverfront Times" that will be taking over leader of the band duties.

Lindsay Lohan Back to Rehab
This may be the best decision she's made in years. TMZ quotes sources who say Lindsay will, by her own choice, enter a live-in rehab facility in a few days. She managed to stay out of jail last week after failing two drug tests, by posting $300,000.