---
The E Buzz for September 23, 2010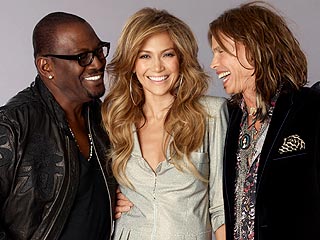 "American Idol" Judges Announced
It was rather anticlimactic yesterday when the two new judges for the new season of "American Idol" were announced. That's because we already knew who they were. Now it's official: Jennifer Lopez and Steven Tyler will be joining Randy Jackson on the judges panel this season. The new season starts in January.

You Know Your Life's in the Toilet When Entire Countries Won't Let You In
That's what happened to Paris Hilton. She's not only been banned from resorts in Las Vegas...she's been banned from going to Japan. She was denied entrance to the country after hours of questioning yesterday.

Katy Perry To Hot for "Sesame Street"
Katy Perry recently shot a video parody of her song "Hot n Cold" with Elmo on Sesame Street, but you won't see it on the show. The producers have yanked it, because Perry is showing too much cleavage. Decide for yourself...



Tonight's Show Premieres
ABC: 7pm My Generation (new show); 8pm Grey's Anatomy; 9pm Private Practice
CBS: 7pm The Big Bang Theory (new time slot); 7:30pm $#!* My Dad Says; 8pm CSI: Crime Scene Investigation; 9pm The Mentalist
NBC: 7pm Community; 7:30pm 30 Rock (new time slot); 8pmThe Office; 8:30pm Outsourced (new show)
FOX: 7pm Bones; 8pm Fringe