Big Finales Tonight
Tonight is the night we find out who wins the mirrorball trophy on "Dancing with the Stars." Kirstie Alley, Hines Ward, or Chelsea Kane will get the honor. ABC has it at 8pm tonight, and there will be performances by The Go-Gos, Sara Evans, and the Black Eyed Peas.
"American Idol" has part 1 of it's finale with Scotty McCreery and Lauren Alaina tonight. The teen country singers will duke it out starting at 7pm tonight on FOX.

Bono & The Edge Confirmed for "Idol" Finale
It's official. A message on U2's website confirms that Bono and The Edge will perform on the Wednesday finale of "American Idol." Reeve Carney who plays Peter Parker in the new Broadway Spiderman musical will appear as well. Bono and The Edge composed the music for that show.

"Celebrity Apprentice" Ratings Slip
Sunday night's "Celebrity Apprentice" finale wasn't the hit Donald Trump and NBC hoped it would be. According to "The Hollywood Reporter" Sunday's show wasthe lowest-rated spring finale in the history fo the franchise and was down 15% from last season's finale. However, it did have more viewers than the Billboard Music Awards.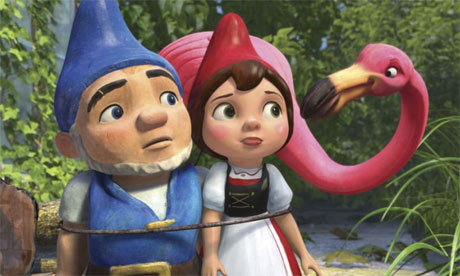 Out on DVD Today
"Gnomeo & Juliet"
"I Am Number Four"