---
The E Buzz for March 14, 2011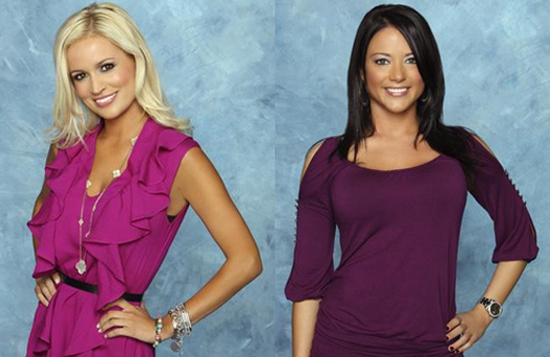 Emily Favorite on Tonight's "Bachelor" Finale
Brad chooses his bachelorette tonight in the two-hour season finale, and America wants him to choose Emily over Chantal. In fact, more than 70% who took the ABC.com poll say Brad should choose Emily. Emily also won in an AccessHollywood.com survey with 62% choosing Emily. Find out who gets the final rose tonight at 7pm on ABC.

Charlie Sheen Tour Sells Out
More "Winning!" for Charlie Sheen. It only took 18 minutes for tickets to his one man show to sell out. Sheen has two dates so far (one in Detroit and one in Chicago), and they sold out in 18 minutes. The tour is called "Charlie Sheen LIVE: My Violent Torpedo of Truth/Defeat Is Not An Option", and more tour dates will be added. According to Sheen's website one dollar from every ticket sold will be donated to the American Red Cross to help the disaster relief efforts in Japan.


Richard Hatch Must Like Prison
He's currently appearing on "The Apprentice", but he'll soon be in jail. Richard Hatch, the first season winner of Survivor, has been ordered to surrender to U.S. Marshals today to begin a 9 month jail sentence for once again failing to pay his taxes. Hatch served a 3 year sentence a few years ago and was supposed to file his tax returns for 2000 and 2001...he didn't. Now, Hatch is said to owe $2-million to the IRS.