Katie Couric Deal Official
She may not be anchoring the CBS news anymore, but Katie Couric won't be gone for long. She's just signed a multi-year deal with ABC to host and produce a nationally syndicated talk show. She'll also contribute to ABC news. The talk show will debut in September of 2012.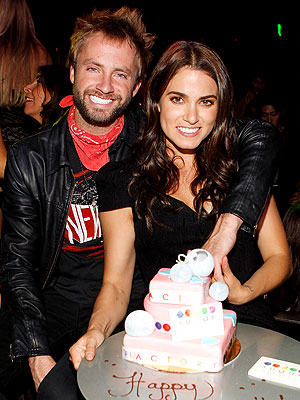 Remember Paul McDonald?
One of the most unique contestants on "American Idol" this season is engaged. Paul McDonald who was as famous for his clothing as for this interesting voice, is engaged to "Twilight" actress Nikki Reed. Reed plays Rosalie in the films.

Would You Pay to Watch Glenn Beck?
Controversial host Glenn Beck is leaving Fox News Channel at the end of the month and will soon have his own online network. The New York Times says it will be called GBTV, and you'll have to pay to use it. $4.95 a month or $49.95 a year...with a premium package for $99.95.

"The Voice" Goes Live Tonight
Tonight on NBC it's the first live episode of "The Voice," and the vocal coaches will kick things off by perfoming together. Adam Levine, Cee Lo Green, Christina Aguilera, and Blake Shelton will do a three-song medley of Queen tunes including "Bohemian Rhapsody," "We Will Rock You," and "We Are the Champions." NBC at 8pm tonight.

New Music From Shania Sunday
The song is called "Today is Your Day," and it's the first new music from Shania Twain since 2005. You'll be able to hear it Sunday on the finale of her TV show on OWN at 9pm. After the show airs, you'll be able to download it on iTunes.