Charlie Sheen's Character Being Killed Off
Well I guess this ensures Charlie Sheen won't be back on "Two and a Half Men." Insiders are telling TMZ that CBS is going to get rid of Charlie Harper for good. Several scenarios are being considered including one where Charlie drives off a cliff. The first episode of the next season won't be filmed until August 5th, so they have a while longer to decide. Ashton Kutcher's character will be introduced as the buyer of Charlie's house after the character dies.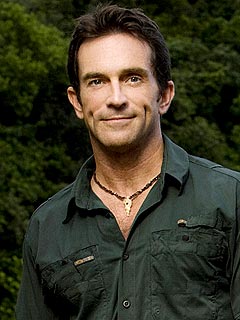 Jeff Probst Getting a Talk Show
He's hosted over 20 seasons of "Survivor," but he'll be doing some hosting of a different kind soon. CBS has announced Jeff Probst will be launching a new talk show for them next year. He's not completely new to the talk show scene. He's filled in for Regis Philbin on "Live with Regis and Kelly" several times over the years.

"The Office" May Have a New Cast Member
Steve Carell left "The Office" last season, and they still haven't announced who will replace him. Now "Entertainment Weekly" is saying James Spader is close to signing a deal to join the cast.