The Weekend Marquee is brought to you by Theatre in the Park at LIncoln's New Salem State Historic Site. Visit www.theatreinthepark.net for more information.

The Lighter Side of Springfield History: Saturday at 8pm at Theatre in the Park at Lincoln's New Salem State Historic Site. Tickets are $12 for adults, $10 for seniors, and $7 for children under 12. For reservations call 217-632-5440 or 800-710-9290. Also visit www.theatreinthepark.net. There is a free pre-show in the indoor theatre starging at 7pm.

Hairspray: Friday - Sunday at 8:30pm each night at the Springfield Muni. Reserved seating is #12, general admission is $8 for adults, $7 for students, and $5 for kids 3-12. 2 and under are free. Call 793-MUNI or visit www.themuni.org

U.S. Military Night at the Sliders Game; Saturday at 5pm at Robin Roberts Stadium. See the Sliders game and a post-game concert by Grammy Award-winning country artist David Ball. The night is a fundraiser for Operation Troop Aid.

John Bush: Friday at 7:30pm and 9:30pm and Saturday at 8:30pm at Donnie B's Comedy Club. Tickets available at 391-JOKE or www.donniebsofspringfield.com

WWE Raw World Tour: Sunday at 5pm at the Prarie Capital Convention Center. John Cena vs. Alberto Del Rio championship match. Also featuring Rey Mysterio, The Miz, Big Show, R-Truth, Kofi Kingston, Dolph Ziggler, Jack Swagger, and The Divas. Tickets are available at www.ticketmaster.com or call 800-745-3000. Tickets are $60, $40, $25, and $15.

Springfield Area Home Builders Association Tour of Homes: Saturday and Sunday 11am - 4pm with homes in Springfield, Rochester, and Sherman. $3 admission (free for kids 12 and under) and $1 goes to Helping Hands of Springfield. Get all the information on the homes, maps, etc. at www.builderevents.com

Battle of the Titals Match Race Madness: Saturday at Central Dragway in Havana. Gates open at 10:30am, time trials at 2pm. Admission is $10.

The E Buzz for July 29, 2011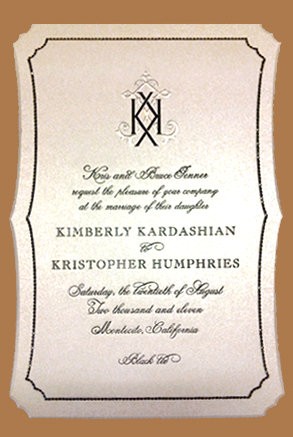 Kim Kardashian Wedding Invites Have Gone Out
You mean your didn't get yours? Well here's the scoop. The wedding will be held in Montecito, California, Saturday, August 20th. It will be a black tie affair. Kardashian is marrying the NBA's Kris Humphries.

Bidding War for Casey Anthony Interview?
NBC is denying that they're in a bidding war for the first Casey Anthony interview. A rep for NBC tells TMZ.com that they did foot the bill for Anthony's attorney, Jose Baez, in New York last week but that they have did not and will not pay any money for an interview with Anthony. Sources from ABC tell TMZ that NBC is lying and there was, in fact, a bidding war.

Attend a Celebrity Wedding. No Gift Required.
You can see Nick Lachey and Vanessa Minnillo get married tomorrow. The wedding actually took place a couple of weeks ago, but it was filmed for "Nick and Vanessa's Dream Wedding" on TLC Saturday at 8pm. The nuptials took place on a Caribbean island owned by Richard Branson in front of just 35 people.