---
The E Buzz for January 12, 2011
Dr. Conrad Murray Will Stand Trial
The preliminary hearing is over, and the judge, Michael E. Pastor, has ordered Dr. Conrad Murray to stand trial for involuntary manslaughter in the death of Michael Jackson. Shortly after the ruling TMZ says the judge suspended Murray's medial license.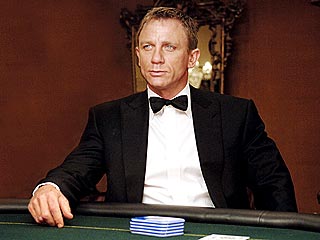 James Bond Back Next Year
Good news for James Bond fans! The film that had been put on hold due to financial problems at the movie studio, is back in the works. MGM says it plans to resume production on the 23rd installment in the James Bond franchise later this year. Daniel Craig will return as Bond, and Sam Mendes will direct. They're looking at a 2012 release date.

BCS Championship Draws Biggest Cable Ratings Ever
Monday night's BCS Championship between Auburn and Oregon was a big night for ESPN. The game was the most watched cable broadcast in history with 27.3-million viewers.


Tags :
Topics :
Entertainment_Culture
Social :
BCS National Championship Game, Bond, Death of Michael Jackson, Entertainment, Entertainment_Culture, Fictional secret agents and sp, Film, James Bond, Metro-Goldwyn-Mayer, Murray, Series
Locations :
Oregon
People :
Conrad Murray, Daniel Craig, James Bond, James Bond Back Next, Michael E. Pastor, Michael Jackson, Sam Mendes