---
The E Buzz for December 6, 2010
Harry Potter Finally Knocked From Number One
"Tangled" managed the top spot at the box office this weekend pulling in $21.5-million and knocking "Harry Potter and the Deathly Hallows: Part 1" from the top spot.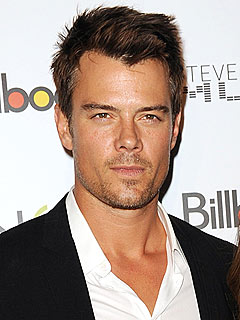 Josh Duhamel Has Learned His Lesson
There's an entire plane of people that I'm guessing won't being seeing the next Josh Duhamel movie when it hits theaters. Thursday, Duhamel was on a flight bound for Kentucky when he was asked to turn off his BlackBerry several times. After he refused to cooperate, the plane was turned back to the gate and Duhamel was removed. He said to "Access Hollywood" about the incident that it was "not my favorite moment." He said "lesson learned."

Bristol Palin Denies Being Forced to Dance
Comedian and former "Dancing with the Stars" contestant Margaret Cho recently blogged that Bristol Palin was forced to be on "DWTS" by her mother, Sarah Palin. According to Cho, Sarah Palin blames Bristol for losing the 2008 presidential election and forced Bristol to do the show so "America would fall in love with her again" and she could run for president in 2012. Bristol Palin responded Saturday on Facebook saying, "I will give my friend credit for creativity, and extra points for getting so many 'facts' wrong in so few sentences," she blogged. "Let me be blunt: my mom did not "force" me to go on DWTS. She did not ask me either. The show approached me."

Speaking of Sarah Palin...
Two of the most controversial women in America are getting together and going camping. On the December 12th episode of "Sarah Palin's Alaska" Kate Gosselin goes camping with Sarah Palin. Here's a sneak peek...

Tags :
Topics :
Human Interest
Social :
Entertainment, Harry Potter, Harry Potter and the Deathly H, Human Interest, Margaret Cho, Palin, Sarah Palin, United States, United States presidential ele, Women in politics
Locations :
Alaska, Bristol, Kentucky
People :
Josh Duhamel, Margaret Cho, Sarah Palin