"Dirty Dancing" Remake
Hollywood is remaking everything else, so why not "Dirty Dancing?" Lionsgate has announced the film will be modernized and directed by Kenny Ortega who was the choreographer for the original film. No cast has been announced yet.

Speaking of Remakes...
The remake of "Footloose" hits theaters on October 14th, and now we know who will cover the title song. Blake Shelton is remaking the Kenny Loggins classic. Also included on the soundtrack are Cee Lo Green, Smashing Pumpkins, and Whitney Duncan.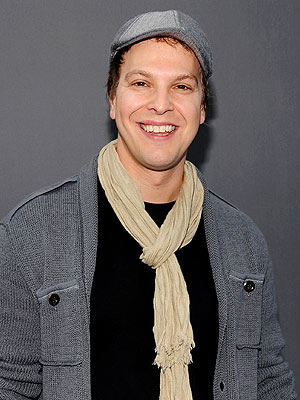 Singer Gavin DeGraw Attacked
Gavin DeGraw is in the hospital after he was reportedly assaulted Sunday night in New York City. DeGraw is currently in stable condition at Bellevue Hospital with a broken nose and cuts to his face, according to police. "The New York Post" says DeGraw was in Manhattan with friends when he was attacked by a "pack of thugs" on the street and then hit by a taxi as he stumbled away.

Steven Tyler is Jealous of Jennifer Lopez
Although it hasn't been confirmed, rumors have been spreading that Jennifer Lopez will come back to "American Idol" for the next season and make over $20-million. Apparently, Steven Tyler doesn't like that. A source tells the "New York Post" that Tyler is in the middle of his two-year-deal but wants more money. The source says Tyler's camp argues he's just as "sensational and popular" as Jennifer.