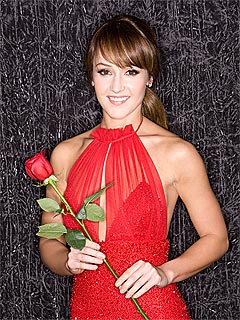 Ashley Makes Her Choice on "The Bachelorette"
Another season of "The Bachelorette" has ended with an engagement. Last night Ashley Herbert received two proposals: one from 28-year-old Ben and one from 34-year-old J.P. She only said yes to one: J.P. During the post-show, Ashley and J.P. talked of their future plans. Ashley has about a month of dental school remaining, and then they will be moving to New York together. They say they'll focus on wedding plans after they have a while to live together first.

Lopez Gets $20-million For Another Season of "American Idol"
Nice pay day. Looks like Jennifer Lopez will be back for another season of "American Idol." TheWrap.com says insiders report Lopez will get a little more thant $20-million for the season although sources say she has yet to actually sign the deal. The schedule still has to be worked out, because she's working on two films. Sources say some of the audition dates may have to be rearranged.

Charlie Sheen Funeral Soon?
It's been rumored that Charlie Sheen's character on "Two and a Half Men" would be killed off in the upcoming season of the show. Now Deadline is reporting that there will, in fact, be a funeral on the season premiere September 19th. Word is the episode will start at a memorial service for Sheen's character and his beachfront property will be up for sale. Ashton Kutcher is reportedly one of the people that will tour the home while it's up for sale.