---
The E Buzz August 18, 2011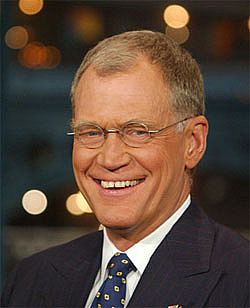 David Letterman Targeted by Al-Qaeda Website
David Letterman recently made a joke about an accused terrorist, and it made some people angry. So angry in fact that a website tracking company SITE Intelligence Group says that visitors to a website frequently used by Al-Queda is calling for his assassination. The company advises Letterman to take precautions.

Mariah Carey May Join "X Factor"
"X Factor" is scheduled to start September 21st on FOX, and it should be interesting. The show already included the reunion of Simon Cowell and Paula Abdul as judges, and now Cowell is trying to get Mariah Carey to be a part of the show. Deadline.com reports each judge on the show will pick a superstar to help advise their contestants. A source says the show organizers are making contact with big names in music like Beyonce, Rihanna, and more.

Carrie Bradshaw in High School?
If you've been in "Sex and the City" withdrawal since the last movie, there may be some good news for you. HBO may bring the franchise to the CW network. The show would actually be a prequel show based on "The Carrie Diaries" about Carrie Bradshaw in her teens. The book follows Carrie from her senior year in high school to her move to New York City. The only main character in the book is Samantha Jones.