Although summer TV has gotten a little better in the last few years, for the most part it still stinks. Fall is great, because there is finally something new to watch! Here are the shows I am looking forward to this fall...


Dexter
You can catch this one on Showtime Sunday nights, and I would have to say it's my favorite show on the tube these days. Dexter Morgan is the main character, and he happens to be a serial killer. The amazing thing is you end up rooting for the guy! This will be season five for "Dexter". I love this show, because it is never predictable. Also, any show that can make a serial killer likeable has to be good. Sunday, September 19th kicks off the fifth season of "Dexter".

Parenthood
Do you remember the movie "Parenthood"? It starred Steve Martin and an uptight father dealing with the ups and downs of parenthood. It was directed by Ron Howard, and it's a great movie. They tried to bring it to TV several years aog, and it flopped. Now they've done it again, but this time they've done it right. The cast is great! Lauren Graham, Craig T. Nelson, Bonnie Bedelia, and more. It's an entertaining and very real look at being a parent whether it's the parent of a two-year-old or the parent of an adult. Parenthood's second season debuts on NBC Tuesday, September 14th. Click here to see last season's episodes.


Survivor
Honestly if it weren't for my husband I would probably never watch this show. But every season I'm so glad I did! This season on "Survivor" they are in Nicaragua. It's the old people (over 40) against the young people (under 30) which automatically makes things interesting. Also this season they are changing things up regarding the Immunity Idol. Former Dallas Cowboys coach Jimmy Johnson is one of the cast members this season. This is one of those shows you must watch the entire season, otherwise it's pointless. You can see it on CBS starting 9/15. (It's been moved from Thursday to Wednesday night.)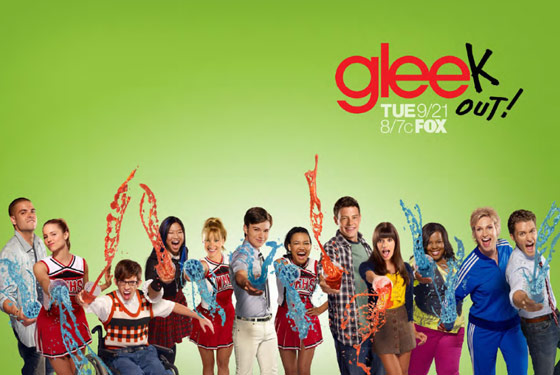 Glee
Just pure fun! I can't wait to hear the music! The second season premieres Tuesday, September 21st on FOX.

Desperate Housewives
I've always liked this show. I supposed I could live without it, but I don't plan to stop watching any time soon. The new season will include some new cast members: Brian Austin Green and Vanessa Williams. It's on ABC Sunday, September 26th. This is will be the 7th season. Wow.